Address & Directions

The Massachusetts Green High Performance Computing Center is located at:

100 Bigelow Street, Holyoke, MA 01040

Directions
Other than the meeting rooms on the ground floor, access to the facility is restricted.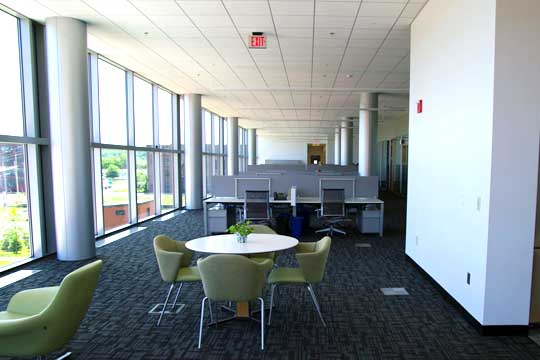 Work in a Restricted Area

Before you visit, you must obtain permission from the research group or research computing group responsible for the equipment that you need to work on. Contact them directly to ask to be added to their access list.

Visit for a Meeting or Event

When you arrive, use the intercom at the front door to let the receptionist know the purpose of your visit. After they let you in, the receptionist will show you where your meeting is or help you find the person you are planning to meet.

Outreach & Education Projects